I put together a basic survival game / Kit / Pack, whatever you want to call it
The idea was to make it as simple as possible for anyone new.
Here are some of it's features :
-Simple weapon switching by walking into a collider
-Basic raycast shooting
-Enemies that move and rotate at random speeds
-Detonatable Decoys the enemies will go after if there in a certain range
-Simple way to Pause game
-Teleporting your player
-Simple A.I. that attacks and follows enemies with you
-A kill streak meter that once filled without getting hit-
will drop a care package with random prefabs when you shoot it
Download link
[You must be registered and logged in to see this link.]
Once you import it theres a folder called "Levels" open it and the example scene is in there.
Feel free to make your own of this. replace the guns, add more guns whatever you want.
This is more than likely not for everyone, But its a decent start.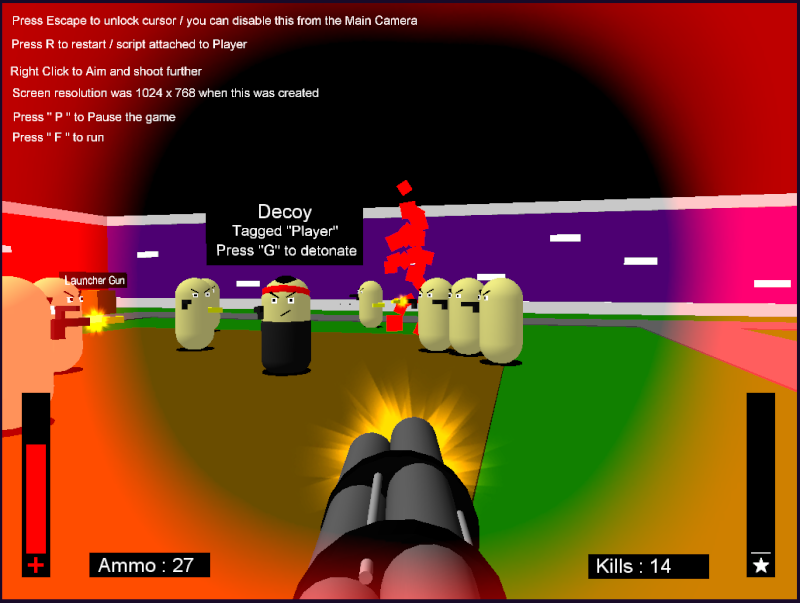 Last edited by Rodnade on Wed Feb 12, 2014 4:57 am; edited 2 times in total (Reason for editing : Added a video)