Hello dear friends!
Inigmas Studios is extremely proud to announce that our second asset pack is now live and purchasable on the Unity Asset Store (See links below)! We started this set around last February or so and had quite a few bumps down the road, such as finding animators or level designers; however though, we persevered and stuck with it till the end!
Okay! Down to content specifications! Our village pack comes with roughly 315 uniquely created modular assets, all prepared in prefabs with collision! All of our assets come with a single texture atlas making expansion onto the set a cinch, whether you wish to expand on to the atlas itself or puzzle new mesh UV's into it! Some of our assets were rigged, skinned, and animated providing a new level of immersion for YOUR game!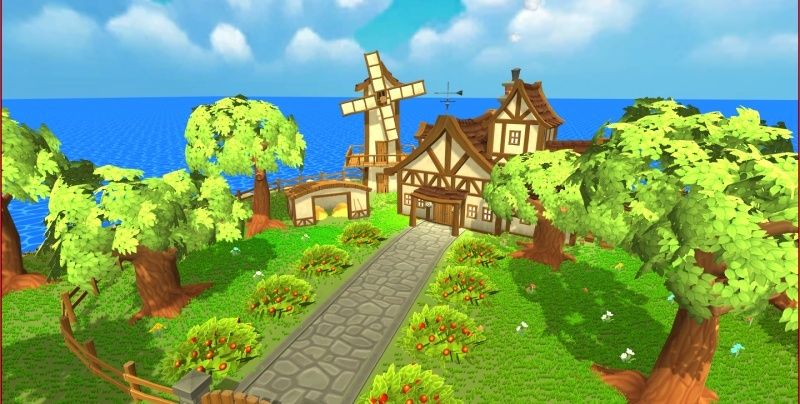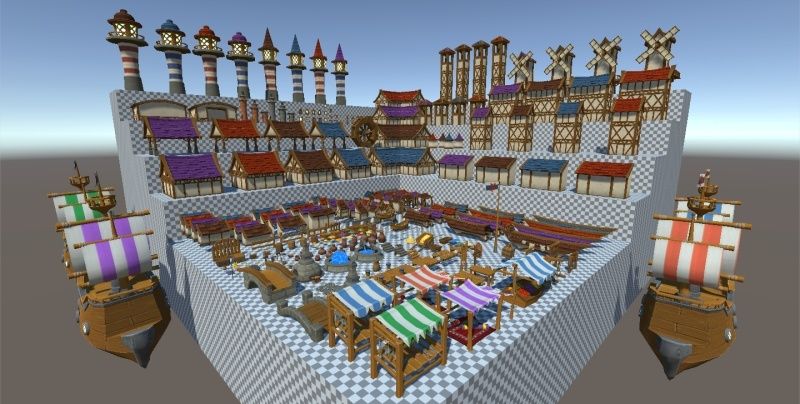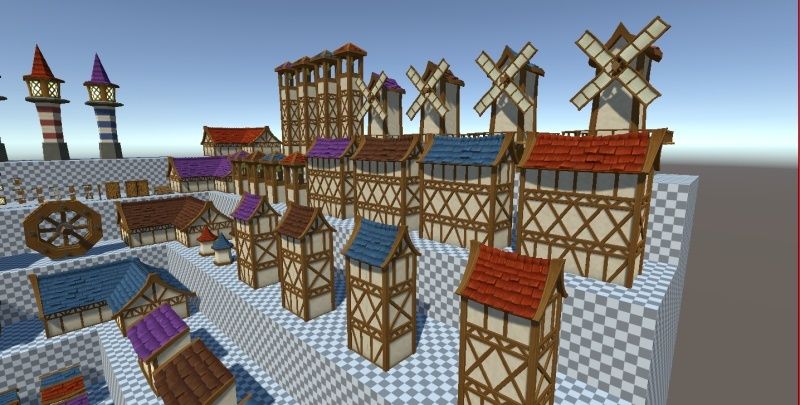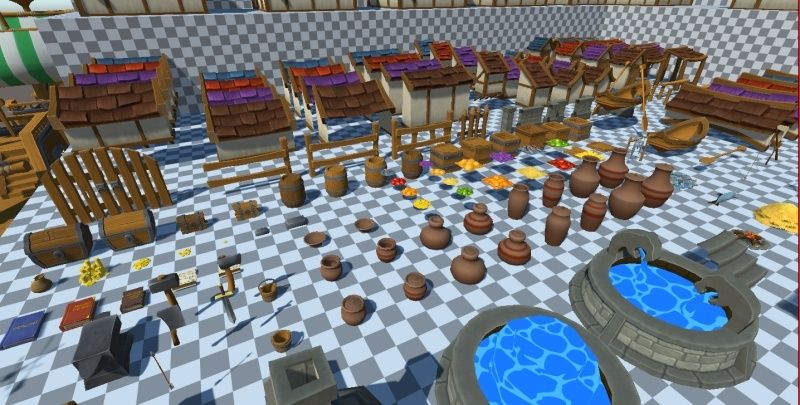 STATISTICS:
Estimated Triangles per Mesh:
-Buildings: 2~4k
-Building Connectors: 200~500
-Environment Props: 100~1k
Estimated Vertices per Mesh:
-Buildings: 1.5~3.5k
-Building Connectors: 100~400
-Environment Props: 100~1k
Materials:
-Texture Atlas
-Dirt01-Dirt02
-Grass01
-Grass02
-Tiling Road01
-Tiling Road02
-Tiling Road03
-Tiling Road04
Shaders:
-Water Shader
-Grid Shader
PURCHASE LINKS
Hand-Painted Village Pack - Full Version
Hand-Painted Village Pack - Props Version
Hand-Painted Village Pack - Buildings Version
We are in the works of updating our website currently, our email form is down for now so please feel free to contact us at "support at inigmas dot com" if you have any questions or concerns about our products!
*Caution*
You do not get the two levels presented in the video or screenshots when you buy the asset packs, they are strictly for presentation purposes to show off the assets we as a company created. You solely get the assets listed above to work with on your game.